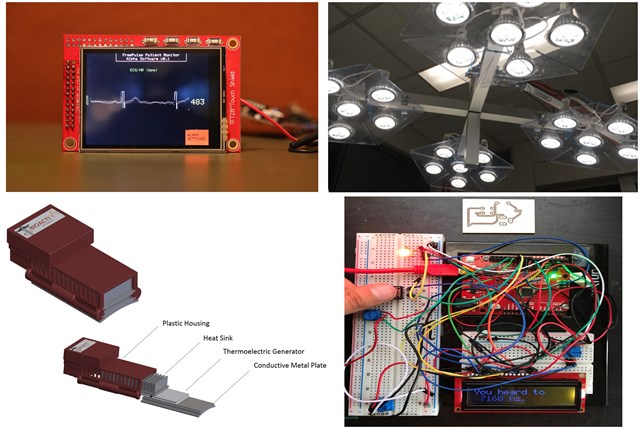 The EWH Design Competition invites students to submit innovative designs for medical technology that can make a difference in low-resource settings. Design Teams can choose to work on any project relevant to the medical innovations for low-resource healthcare. Useful suggestions can be found in the Design Projects list, which includes needs identified by EWH staff working in international hospitals. EWH also generated a list of 5 Challenges that should be taken into consideration in the design phase: 5 Challenges Design Guide
EWH accepts submissions for the competition in the spring of each academic year.
To be eligible to enter the competition, each Design Team must have at least one participant who is a member of an EWH Chapter. Design Teams may include members from diverse academic backgrounds – both undergraduate and graduate students.
All teams should have an adviser who is either a faculty member from an engineering department or a practicing engineer.
Prizes
EWH awards cash prizes for 1st, 2nd, and 3rd place teams. Winning Design Team members are invited to receive checks made payable to their sponsoring EWH Chapter at the BMES conference; however, EWH does not pay students' travel or conference expenses. For teams that do not attend the conference, checks will be mailed to the EWH Chapter.
How to Apply
Judging Criteria
Click here to download the Judging Criteria for design submissions.
Results Announcement
Winning teams will receive notification by email. Results are announced publicly at EWH Engage!
Important links
How to start and register an EWH Chapter