Michael R. Tracey, Ph.D. 


Board Chairman


Michael Tracey is currently Vice President and Venture Leader for a Johnson & Johnson venture program and has been with Johnson & Johnson since 2000. His responsibilities include all aspects of venture program management from concept development and testing through to design, creation and delivery of strategic business and technology development plans.

Prior to his role at SNS, Mike championed efforts in women's healthcare at Johnson & Johnson & Ethicon. He established a team environment to drive concept creation and development, leading to a charter of new projects and consequent product lines. While at Ethicon, he participated in a European market management board, focused in the research and development arena and participated in the development of a co-invention process that extended outside the US market.

Mike has a Ph.D. in Biomedical Engineering from Catholic University in Washington D.C. His early career focus was in the field of Human Factors Engineering and Electronic Instrumentation. With that background, he formed a successful start-up company called Anthrotonix, focused around Human Centered Electronics.
Gail Marcus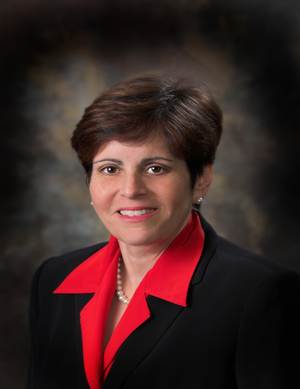 , M.B.A., M.S.E.
Treasurer
Gail Marcus is currently President and CEO of Calloway Laboratories, a toxicology lab based in Woburn, Massachusetts, which was named one of the Top 100 Women–Led Businesses in Massachusetts. She has over 25 years experience managing and growing domestic and international businesses, including Caris Diagnostics, Caremark, United Health  Care, and Cigna Healthcare. Ms. Marcus was recently appointed to the CMS Advisory Panel on Diagnostic Laboratory Services.
Ms. Marcus holds an M.B.A. in Finance from The Wharton School and an M.S.E in Information Sciences from the University of Pennsylvania. She is currently pursuing a D.H.A. from the Medical University of South Carolina. She received a B.A. in Mathematics and Spanish from Wesleyan University. She is an adjunct professor at the University of Connecticut, Northeastern University, University of Massachusetts, Lowell and Framingham State, teaching master's level healthcare and global business courses.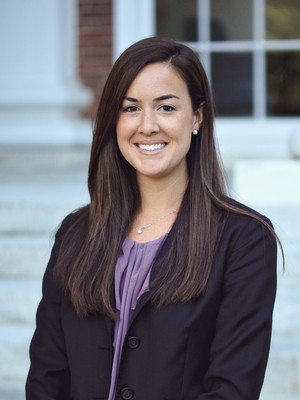 Mhoire Murphy, M.B.A.
Secretary
Mhoire is a consultant with McKinsey & Company where she serves numerous clients within the Healthcare sector.  She is an Engineering World Health Summer Institute alumna, participating in the Central American program in 2008 where she was based in Diriamba, Nicaragua. In addition, Mhoire was part of a team of undergraduate researchers working with EWH Co-Founder and Director Emeritus Dr. Robert Malkin on the development of EWH's BMET training program.  Mhoire received her B.S.E. in Biomedical Engineering from Duke University in 2009 and her M.B.A. from Harvard Business School in 2014.
Sreeram Dhurjaty, Ph.D.

Ram Dhurjaty has over forty years' experience in business and medical device design. President of Dhurjaty Electronics Consulting, Visiting Senior Research Associate of Physics and Astronomy at the University of Rochester, and a former Senior Research Fellow at Eastman Kodak's Research laboratories.
Ram has a distinguished career which has successfully spanned both academia and industry. Ram earned a Ph.D. at the Indian Institute of  Technology, and then an MS in Control Systems at Yale University. He also completed a Post Doc at Yale in Radiology and Nuclear Medicine. Ram holds 14 commercial patents and has also published numerous articles in peer  reviewed journals. Socially conscious and currently providing important standards work for AAMI, Ram has reached out to assist EWH in our global mission of improving global healthcare technology. He currently consults for numerous medical device companies.
Jessica Feddersen, C.P.A.
Jessica Feddersen is the Assistant Controller at Danaher Corportation, a Fortune 200 Global Life Science & Technology Company headquartered in Washington, DC. Previously, Jessica held a variety of Corporate Finance, Tax and Internal Audit positions at Fannie Mae and Deloitte & Touche. She is a CPA in the Commonwealth of Virginia. Jessica is a Sustainer of the Junior League of Washington, where she has volunteered with Horton's Kids and served as the co-chair of the Langley Residential Support Services Committee. She holds a degree in Business Administration from the Kelley School at Indiana University, with a focus on Accounting & Finance and a minor in French/Italian. In her spare time, she is an avid art supporter and collector.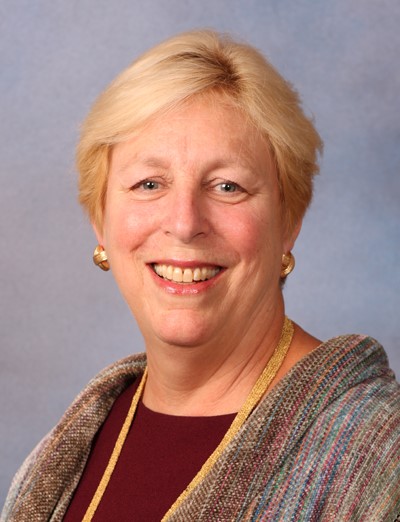 Lynn Toby Fisher, J.D.
Lynn is now a Retired Partner at the law firm Arnold & Porter, where she was worked for over 30 years before retiring in December 2014. Lynn has extensive experience as outside general counsel and counsel to the Board of Directors and Board committees of both publicly-traded and private companies.  She is active in non-profit organizations, providing expertise in governance, audit and finance. Lynn has a BA from Goucher College, where she has been a member of the Executive Committee of the Board of Trustees since 2008 and currently serves as Chair of the Board's Finance Committee, and a JD from the University of Cincinnati Law School.
William E. Gannon, Jr., M.D., M.B.A.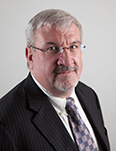 William Gannon serves as Chief Scientific Officer & Medical Director for Capital City Technical Consulting (CCTC), in Washington, DC.  He has a wealth of experience in the management of clinical trials, including designing the trials and building operational teams to ensure their successful completion.  He has managed trials in the U.S., Europe, and Asia. 
Dr. Gannon has previously held positions in multinational clinical research organizations, medical device, biotech and pharmaceutical firms. He is involved in a number of philanthropies in the Washington, DC area and currently serves on the Board of Directors for The Foundation for Sickle Cell Research. Dr. Gannon was educated at Ross University, Case Western Reserve, and George Washington University. 
Barbara Grenell, Ph.D.
Barbara Grenell founded Preferred Health Strategies in 1987, to work with the physician and hospital providers to obtain managed care contracts from the private payers. PHS worked primarily for specialty physician networks, setting them up and negotiating their contracts with the managed care plans. Subsequently, Dr. Grenell and PHS made a strategic decision to provide services to the biotech and medical device industries, focused on reimbursement, product launch, product positioning and market strategies.
Dr.Grenell received her Ph.D. in Sociomedical Sciences from Columbia University, and her BA in Sociology from Queens College in New York.
Mohammad F. Kiani, Ph.D., F.A.H.A.

Dr. Kiani is a co-founder of Engineering World Health. He has an academic background in biomedical and electrical engineering and has received a number of scholarly research and teaching awards. Dr. Kiani is a recognized expert in the field of biomedical engineering research and education and is currently a professor in the Department of Mechanical Engineering, with a joint appointment in the Department of Radiation Oncology, at Temple University.
Corinna E. Lathan, Ph.D., P.E.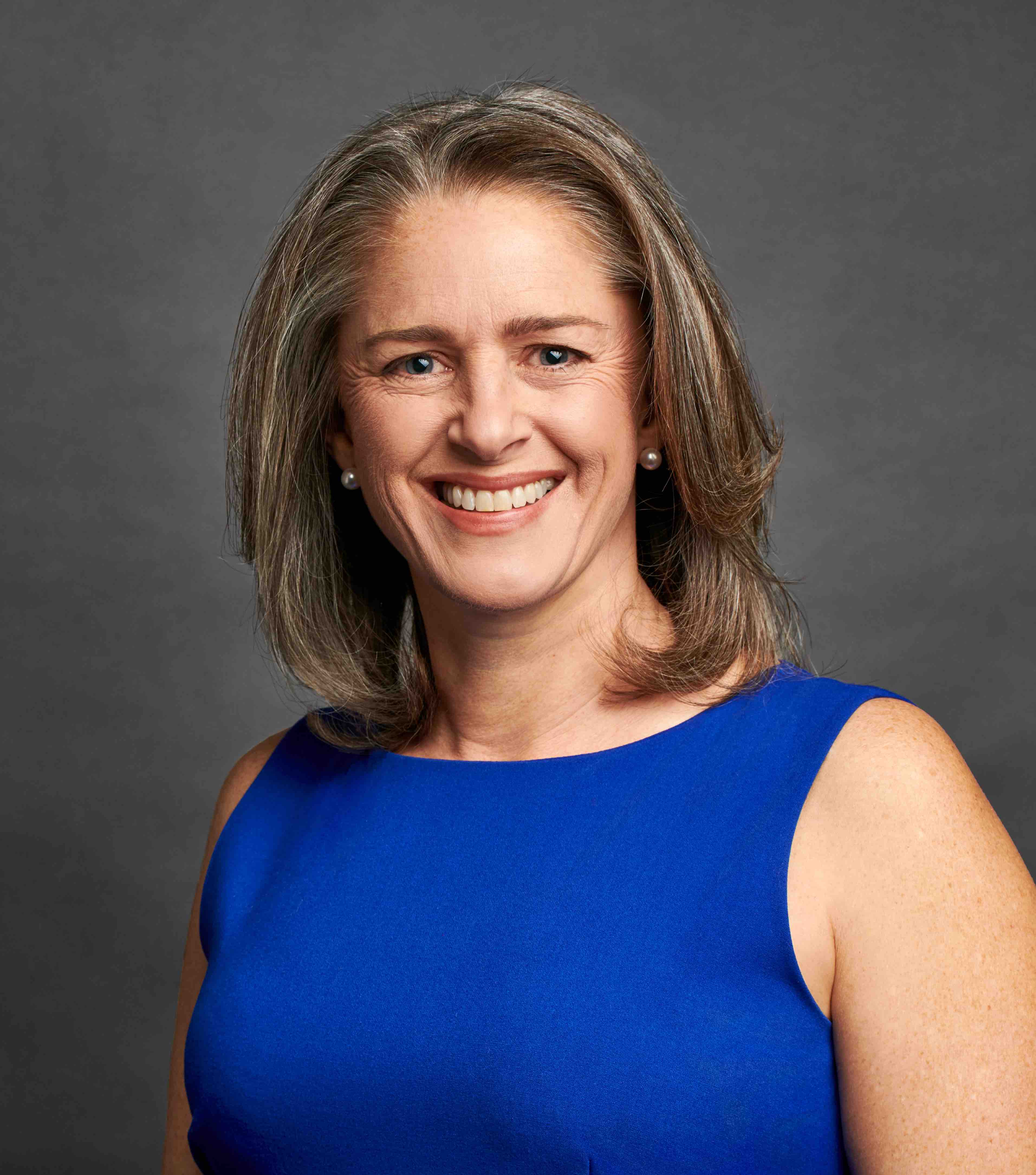 Dr. Lathan is Founder and CEO of AnthroTronix, Inc., a biomedical engineering R and D company. Her work on technology for children with disabilities has been featured in Forbes, Time, and the New Yorker magazines as well as led to such distinctions as Maryland's "Top Innovator of the Year," and one of MIT Technology Review Magazine's "Top 100 World Innovators." She has also been named a Technology Pioneer and a Young Global Leader by the World Economic Forum. Dr. Lathan is actively involved in educational outreach programs that empower women and minorities in engineering and science including the FIRST and VEX robotics programs. Dr. Lathan received her B.A. from Swarthmore College, and an S.M. in Aeronautics and Astronautics and a Ph.D. in Neuroscience from MIT.
Eric Nodiff, J.D.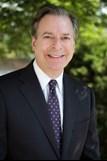 Eric recently retired as General Counsel of Cantel Medical Corp. (NYSE: CMD), a global medical device company focused on infection prevention, where he worked since January 2005. He also served as Executive Vice President and as a member of Cantel's Office of the Chairman and Executive Leadership Team. Eric specializes in M&A, securities law, employment matters and general corporate matters. In addition to having oversight responsibility for all of Cantel's global legal matters, Eric provided in-person global training to Cantel employees on the FCPA (Foreign Corrupt Practices Act) and other anti-corruption laws. Since his retirement in July 2019, Eric has served as an M&A consultant for Cantel.
Eric founded and serves as the President of The Giving Circle of Lower Westchester, a community-based nonprofit that raises contributions from its 50+ members and donates 100% of the proceeds to local front-line hunger relief organizations. In 2019, the Giving Circle raised and donated over $70,000 to food pantries and soup kitchens in Westchester County.
Catherine Peck, CPA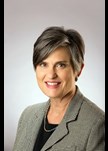 Cathy, a founding board member of Engineering World Health, has served EWH in various capacities from Treasurer to President. She brings more than 25 years of business and accounting experience to EWH as well as extensive non-profit service—both professionally and as a volunteer. Cathy served the Women's Foundation for a Greater Memphis as board member and Finance Committee Chair. Formerly employed by Perry-Smith & Co and by Coopers & Lybrand (PricewaterhouseCoopers) she is now a non-profit consultant/controller with MBS Accountancy and an accounting professor at Fresno Pacific University.
Emeritus
Robert A. Malkin, Ph.D., P.E.

A co-founder of EWH, Bob is now Professor of the Practice of Biomedical Engineering at Duke University, North Carolina. Bob also directs the EWH-Duke Summer Institute Program. Previously, Dr. Malkin was the Herbert Herff Professor of Biomedical Engineering at The Joint Biomedical Program at the University of Memphis, Tennessee and The University of Tennessee. Before moving to Tennessee, Dr. Malkin was a professor of Electrical Engineering at The City College of New York and a member of the graduate faculty at The City University of New York and a research associate at Columbia University. Dr. Malkin received his MS and PhD in Electrical Engineering from Duke University in 1991 and 1993, respectively. Prior to attending graduate school, Dr. Malkin taught English in Thailand, worked at EM Microelectronics in Switzerland designing integrated circuits, worked for Cordis Corporation designing pacemakers and worked for Sarns Incorporated designing heart lung machines. Dr Malkin received the BS degree in Electrical Engineering from The University of Michigan in 1984. Dr. Malkin is a Fellow of the American Institute for Medical and Biological Engineering. Dr. Malkin serves as an expert advisor to the World Health Organization's Advisory Group on Healthcare Technology, Advisory Group on Innovative Technologies and serves on the World Health Organization's subcommittee on medical equipment donations.