Hands-On Engineering Education with Real-World Applications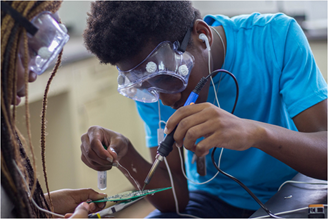 EWH Biomedical Instrumentation Kits are educational tools based on real biomedical devices. Each Kit is designed to introduce students to engineering and circuitry through hands-on experience. Kits engage students in STEM learning, while the resources EWH provides emphasize the real-world applications of each lesson!
EWH offers three different Kits suitable for advanced high school and university-level students: 
For students grades 5-12, we offer a "Plug & Play" version of our Optical Heart Rate Monitor Kit. This activity is ideal for younger engineers, as the board is pre-soldered and ready to use!
All Kits include: 
Bare board and electronics components OR pre-soldered board for Plug & Play

Assembly instructions and PowerPoint presentation

Ready-to-use curriculum and lab activities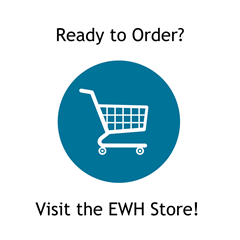 EWH Kits have been used by universities around the world, including Marquette University, Texas A&M, University of Auckland, Syracuse University, Vanderbilt University, Clemson University, and SUNY Jefferson. 
Proceeds from Kit sales support our mission and enable us to provide free Plug & Play Kits to classrooms in Title I K-12 schools through our Kits for the Classroom program.
Are you a teacher in a Title I school? Click here to learn more about how you can get free Kits for your students. 
Are you an EWH University Chapter Member? Get financial aid to support your Kit activities. Click here to learn more.
Explore EWH Kits:
Learn more about each Kit by clicking on the images below. See each Kit in action, view assembly instructions, lab activities, and more.
Engineering World Health's Biomedical Instrumentation Kits are educational tools only and are not to be used for any other purpose, including any medical, diagnostic or other laboratory applications.
For a quick start, this soldering kit has what you need. If you're a student, you can try Amazon Prime's 6-month trial for free 2-day shipping: https://amzn.to/33SQKFV. EWH is now an Amazon Affiliate - we earn a small percentage from qualifying purchases. Buying from our Amazon store helps support this program! 
Want more information? Email us at kits@ewh.org!
Join our mailing list to receive updates and special offers on EWH Kits throughout the year!