Thursday, December 2, 2021 | 12:00 PM EST
The Virtual Exchange Experience: A Panel Conversation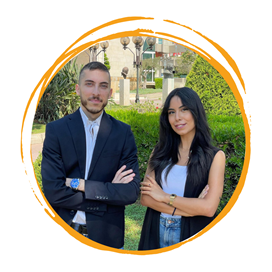 Speakers: 
Naja Bou Khalil, Engineering Analyst and Research Assistant, 2020 VEIC Exchange Alumnus and Virtual Program
Facilitator
Deema Khalil, Civil and Environmental Engineer, 2020 VEIC Exchange Alumna and Virtual Program Facilitator
Megan Lavery, EWH Senior Projects Manager 
TBD
Since the beginning of the COVID-19 pandemic, EWH has offered virtual programs to facilitate cross cultural exchange and engineering education opportunities for students even when travel is not possible, facilitating cross-cultural experiences for nearly 250 high school and university students across three continents in 2021. 
• Virtual Engineering Innovation & Cultural Exchange supported by the Stevens Initiative 
• Uganda Virtual Winter Institute 
• Uganda Makerere - Berkeley Virtual Exchange 
At the culmination of each program, teams present their design projects, which range from renewable energy sources to provide electricity for medical equipment in remote settings to oxygen leak monitoring systems and low-cost sanitation methods for surgical tools. In addition to learning new engineering concepts, this virtual exchange experience uses technology to connect young people across continents and cultures, enabling hundreds of high school and university students to collaborate and learn with their peers abroad without having to leave their communities. 
Join EWH and a select group of virtual exchange alumni and facilitators on Thursday, December 2 at 12:00 PM EST for a lunchtime panel discussion about the virtual exchange experience!