Upcoming Webinars
---
Women in STEM: A Panel Conversation
12 PM EST | Thursday, June 23 
To celebrate International Women in Engineering Day on June 23, EWH is bringing together a panel of industry leaders and inspiring women in STEM for a conversation with President & CEO, Dr. Tojan Rahhal.
Research shows that women make up just 28% of the STEM workforce, and gender gaps are particularly high in some of the fastest-growing and highest-paid jobs of the future, like computer science and engineering.
Join us to hear how our panelists forged a path in STEM - What challenges did they face along the way? How can we support girls and young women interested in STEM, and empower them to pursue rewarding STEM careers? Let's talk about it!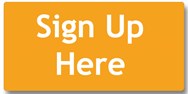 Past Webinars
---
Innovating Solutions to Global Health Challenges 
A follow-up to Challenges to Medical Equipment Maintenance, during this event, EWH staff and guest speakers with expertise in engineering for international healthcare explored the low-resource design process and highlighted innovations in low-resource healthcare.
The Virtual Exchange Experience: A Panel Conversation
Since the beginning of the COVID-19 pandemic, EWH has offered virtual programs to facilitate cross cultural exchange and engineering education opportunities for students even when travel is not possible, facilitating cross-cultural experiences for nearly 250 high school and university students across three continents in 2021. 
• Virtual Engineering Innovation & Cultural Exchange supported by the Stevens Initiative 
• Uganda Virtual Winter Institute 
• Uganda Makerere - Berkeley Virtual Exchange 
During this panel conversation, EWH virtual program alumni and facilitators from the United States, Lebanon, and El Salvador discuss the virtual exchange experience.
Challenges to Medical Equipment Maintenance
To meet medical equipment needs, many hospitals in low-income countries rely on donated equipment. However, studies have shown that nearly 40% of donated medical equipment arrives in-country unstable, and over 95% is unusable after five years. Additionally, hospitals in developing countries face significant challenges accessing skilled technicians who can install, maintain, or repair medical equipment. As a result, equipment essential to diagnosing diseases, sterilizing tools, and performing surgery quickly falls out of service. EWH was founded in 2011 to help address this challenge.