---
Tojan B. Rahhal, Ph.D.
President and CEO
Dr. Tojan Rahhal was appointed President & CEO of Engineering World Health in August 2020. 
Tojan brings an innovative perspective to Engineering World Health with her unique background and experiences, as well as her passion for creating a more inclusive world. In August 2021, she was named one of "10 to Watch," nonprofit leaders by United Way of the Greater Triangle for her proven impact and unique potential to shape the future of the community. 
As the Assistant Dean for Inclusive Excellence and Strategic Initiatives at the University of Missouri's College of Engineering, Tojan actively worked to create a culture of inclusive excellence, with efforts focused on recruitment and retention of faculty and students traditionally underrepresented in engineering. She was recognized as a Women of Color History Maker in Diversity for her leadership in efforts to catalyze change to help engineering students from underrepresented populations overcome historic barriers.
Tojan also served as an adjunct assistant professor of biomedical engineering at the University of Missouri, where she developed several award-winning programs and curriculums to address diversity and inclusion in STEM. Her consulting firm, Alliance Professional Development, received a 2021 Leaders in Diversity award from the Triangle Business Journal. 
Tojan is a Biomedical Engineering graduate of North Carolina State University and has a Ph.D. in Pharmaceutical Sciences from the University of North Carolina at Chapel Hill, where she worked on engineering therapeutic nanoparticles for pulmonary delivery alongside clinicians. Tojan's expertise in strategic planning, cross-cultural awareness, and programming have proven vital in her role as CEO.
---
Rachel Goforth, MNO
Manager, Communications & Development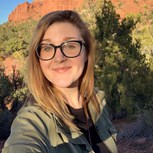 Rachel joined EWH in June 2021, bringing with her six years of experience working for nonprofit organizations in communications and development roles, as well as a BA in Spanish with a minor in Latin American Studies from Ohio University and a Master's degree in Nonprofit Management from Case Western Reserve University. International development and response has been the focus of her career, having previously worked in refugee resettlement and with the Latin American diaspora in Northeast Ohio. In her spare time, Rachel enjoys being outdoors, traveling, and learning new languages.
---
Susan Hyman, MA
Institutes Project Manager
Susan joined EWH in December 2021 and is thrilled to continue facilitating international student exchange. After graduating from the University of North Carolina at Chapel Hill in 2017 with a B.A. in Global Studies, she spent the next year in Nicaragua as a community development volunteer. From then on, her enthusiasm for language and cultural immersion has played a significant role in her life. She brings with her project management skills from her experience working on a USAID contract in Colombia, guiding high school students through service-learning trips in Costa Rica, and serving as operations coordinator for a nonprofit in Guatemala. She recently received her M.A. in Spanish Interpreting and Translation Studies from Wake Forest University and loves the constant challenge and exhilaration of using her second language. In her spare time, she enjoys running, listening to music and podcasts, and spending quality time with friends.
---
Cozy Brents, BA
Operations Coordinator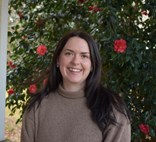 Cozy joined EWH in January 2022. Cozy graduated from the University of North Carolina, Chapel Hill in 2016 with a B.A. in Journalism. She then relocated to Atlanta, Georgia to work in operations for a start-up. While in Atlanta, she became involved with volunteer efforts to assist refugee families from Central America and West-Asia locate housing and navigate the transit and legal system in Metro-Atlanta. She then spent two years working in development and fundraising for a nonprofit that connects pro-bono legal aid and human services to immigrant victims of violence and persecution. In the summer of 2021 she returned to her home state of North Carolina and is beyond thrilled to continue the critical work of expanding access to healthcare in international communities. In her spare time Cozy enjoys cooking, exploring new places, volunteering for social justice efforts, and spending time with her Chihuahua and Tabby cat.
---
Claire Atim
Biomedical Engineering & Education Consultant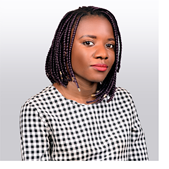 Claire joined EWH as BEE Consultant in October 2022, having previously served as an On-the-Ground-Coordinator for Summer Institutes in Rwanda and Facilitator for EWH virtual exchange programs. She's also an alumna of our 2019 January Institute in Uganda, where she lives now. Claire is passionate about improving healthcare delivery in low-resource hospitals and has worked in Uganda, Rwanda, Kenya, and Burundi. She earned her Bachelors degree in Biomedical Engineering from Makerere University in Uganda. When she's not saving equipment and saving lives, she enjoys nature walks, reading, and exploring new cultures and countries.