Engineering World Health brings STEM education to classrooms in need for FREE!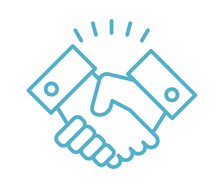 EWH partners with donors and corporate sponsors to bring FREE engineering activities to classrooms in Title I K-12 schools in the United States through our Kits for the Classroom program.
Through this innovative program, EWH supports schools that lack resources to do hands-on engineering education and introduces students to careers in STEM and global health.
Thanks to support from our generous sponsors, EWH has provided free, reusable Plug & Play OHRM Kits for use with over 3,000 students in underserved schools.
Kits include a ready-to-use curriculum and fun, interactive activities to make the program more accessible to both students and educators. Kit packages come with a pre-soldered circuit board and electronics components, and include all materials needed to complete the associated activities, completely removing financial burden from the school.
Our lesson materials introduce students to the key concepts behind each EWH Kit, what the devices do in real medical settings, and how engineering can play a role in global health. Building the Kits provides students with hands-on experience as they learn engineering skills. EWH strives to connect classroom learning with real world applications so that students feel empowered to make change and explore STEM careers.
---
Do you Teach in a Title I school or serve students underrepresented in STEM?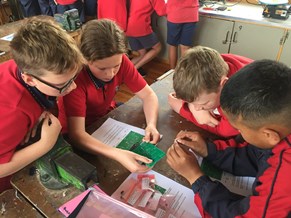 If you're a teacher or school administrator interested in bringing EWH STEM programming to your classroom, please fill out this Google Form today! The program is open to all Title I schools interested in participating on a first come, first serve basis, as availability is limited.
If you do not teach at a Title 1 school or otherwise serve students underrepresented in STEM, but are interested in bringing EWH Kits to your students, check out our shop or reach out to us at kits@ewh.org for bulk pricing. Kits can be used year after year with low-cost supply replenishment. 
---
Pilot program funding for the Kits for the Classroom program was graciously provided by Danaher Corporation. Thanks to our 2022-2023 Sponsors, Duke Health, United Way of the Greater Triangle, and STEM RTP.