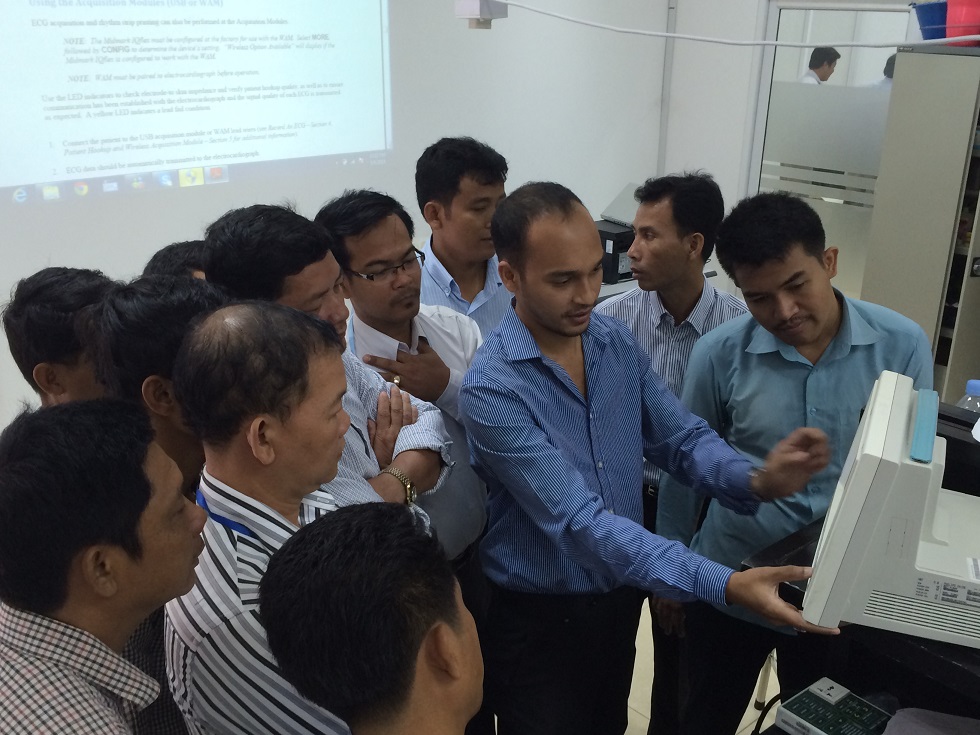 Engineering World Health facilitates and fosters information exchange among engineers and technicians around the world. We believe that a stronger biomedical community will lead to more equipment designed for a variety of environments, more people with advanced biomedical knowledge, and - ultimately - more hospitals with the technology they need to provide quality care.
To that end, EWH has partnered with Robert Malkin's Developing World Healthcare Technology (DHT) Laboratory at Duke University to build a digital library: http://library.ewh.org
This library is a collection of open source books and publications containing information useful for training biomedical equipment technicians (BMETs), particularly in the developing countries where EWH and DHT are working. 
The goal of this online library is to make resources more readily available to technicians practicing in the clinical environment, as well as to instructors and students in the biomedical field. We hope you find our library useful. If you have additional materials you would like to see in our library, please email us at library@ewh.org.
Watch this video to find out more about the BMET Library: