Summer & January Institutes
Central America – EWH's longest running Summer Institute, thanks to Duke University's long partnership, the Central America program is now run independently by EWH. Students spend four weeks studying Spanish, local culture, and hands-on technical skills. Then, students spend the second month of their SI experience in pairs throughout the program country, working in public hospitals and rural clinics. For 2019, our Central America program will take place in the Dominican Republic.
Tanzania – Hospitals in Tanzania lack skilled technical staff and have a great need of our students' services.  Beginning in Usa River, near Arusha, students learn Swahili and technical skills before spending five weeks maintaining and repairing vital medical equipment. The Tanzania program is run in partnership with Duke University.
Rwanda – In partnership with Texas A&M, EWH began our Rwanda SI program in 2013. After studying French and Kinyarwanda in Kigali, EWH students work to repair hospital equipment alongside EWH-trained BMETs.

Guatemala - EWH's first January Institute began in January 2015. It is a three-week service abroad trip during university students' January break. Engineering students from Rochester Institute of Technology in New York and George Mason University in Virginia take a course during the fall semester to learn about medical equipment repair and health care challenges in a low-resource setting. These students then work in Guatemalan hospitals in small teams to repair medical equipment.
Nepal - EWH's Nepal January Institute began in January 2016. It is our first SI Alumni-only program, offering past participants the opportunity to put their skills to use again in a new setting. SI Alums spend 3 weeks working in small groups to repair hospital equipment in Dhulikhel, Kathmandu, and Bharatpur.
In July 2016, EWH partnered with the Technical University of Denmark (DTU) for Summer Institute Nepal. Students from the Nordic Five Tech Alliance schools receive technical traning at DTU in preparation for a 6 week session in Nepal. SI Alumni are also welcome in this program.
Cambodia - In partnership with the University of New South Wales and the University of Puthisastra's BMET department, SI Cambodia began in February 2016. Australian students are pre-trained during their semester in preparation for 8 weeks in Cambodia repairing medical equipment and working alongside BMET Training students.
Uganda - Added in the summer of 2017, students with the DukeEngage program have the opportunity to travel to Uganda's capital, Kampala, to learn about healthcare technology challenges in the developing world. They also work directly with local hospitals to find solutions to those challenges. Working alongside students from Makerere University, participants develop design projects and build prototypes designed for low-resource settings. Starting in 2018, we will have a January program in Uganda open to students from the University of New South Wales and Makerere University.
Dominican Republic - New in the summer of 2018, students from the Catholic University of America and the University of Portland will spend three weeks in the Dominican Republic working in local public hospitals. The students will take a course during the spring semester where they will learn about medical equipment repair and health care challenges in a low-resource setting to prepare them for their work in the hospitals.
Mongolia - We completed a Mongolia Summer Institute program in 2018, with participants from the Nordic Five Tech Alliance schools and other EWH Program Alumni.
Biomedical Equipment Technician Training
Rwanda – Our first BMET (Biomedical Equipment Technician) Training program began in Kigali in 2009, through generous support from the GE Foundation.  In four years, the program became an officially accredited academic program that issues Rwandan diplomas to its graduates.  Starting in early 2013, EWH began training the trainers who would take over the program. The program was successfully turned over to our educational partner, IPRC, in 2016.
Honduras – Started in 2010, our Honduras program provided more advanced training and expanded the opportunities available for local BMETs. EWH has successfully turned this program over to our educational partner, the Instituto Nacional de Formación Profesional, which continues to train and certify BMETs.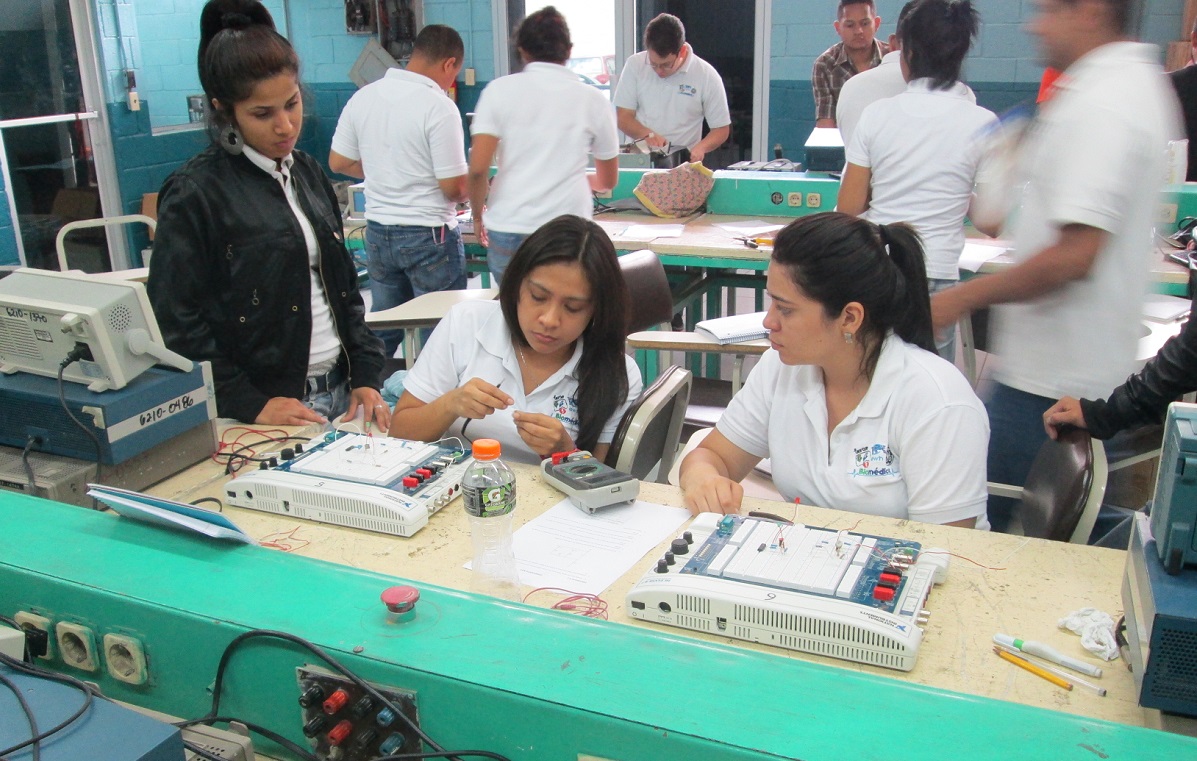 Ghana – With the generous support of the GE Foundation, EWH built fully-equipped biomedical workshops at Kintampo, Mampong, Axim, Apom, and Sunyani Regional Hospitals in Ghana.  These workshops provide space for BMETs to repair equipment and train future technicians.
Cambodia – In 2012, EWH started training BMETs in Phnom Penh, Cambodia. This program marks our first venture into Asia and we are thrilled with the rapid progress made! We worked in close partnership with the GE Foundation, the University of Puthisastra, and the Ministry of Health to ensure this program's longterm future as we trained students and built a Center of Excellence. The program was turned over to the University of Puthisastra in 2016.
Nigeria - EWH's BMET Training program in Lagos, Nigeria began in 2014. Through collaboration with the GE Foundation, the Nigerian Federal Ministry of Heath, and Lagos University Teaching Hospital (LUTH), the program began with 19 students enrolled at LUTH. EWH has already created a functional, well-stocked training workshop, and a full hospital BMET Center of Excellence (CoE) will be completed by the end of 2017.
Ethiopia - In the fall of 2015, EWH, in partnership with the GE Foundation, PEPFAR, and AIHA, began a BMET Training program in Ethiopia. The focus of this program is to train teachers so that they in turn can train future BMETs.
We are always looking for opportunities to work with new partners, both by exploring cutting-edge approaches in existing partner countries, and by expanding SI and BMET programs in new partner countries. Visit our EWH Institutes and BMET Training pages for more information about the programs.