We've updated our Chapter structure and added new affiliation levels!
We have updated our Chapter structure with two goals in mind: helping Chapters engage with our mission and providing clearer resources to help you do that!
Whether you have an existing Chapter or you're starting a new one, now's the perfect time to review the updated EWH Chapter Guidelines. The Guidelines will provide you with a brief overview of potential Chapter activities and help with general operations. We've also updated our fee structure and benefits. You can pay your Chapter dues now or read below to find out more and get things rolling for your Chapter.
*Note: if you need help obtaining funding for your Chapter fees, please fill out our Chapter Fee Waiver application here.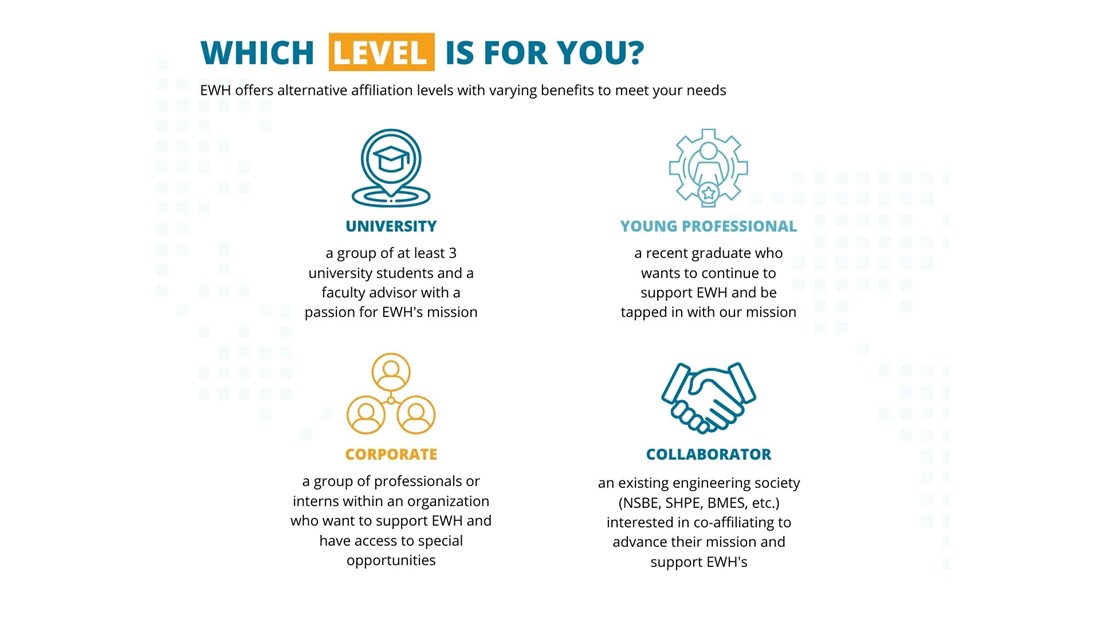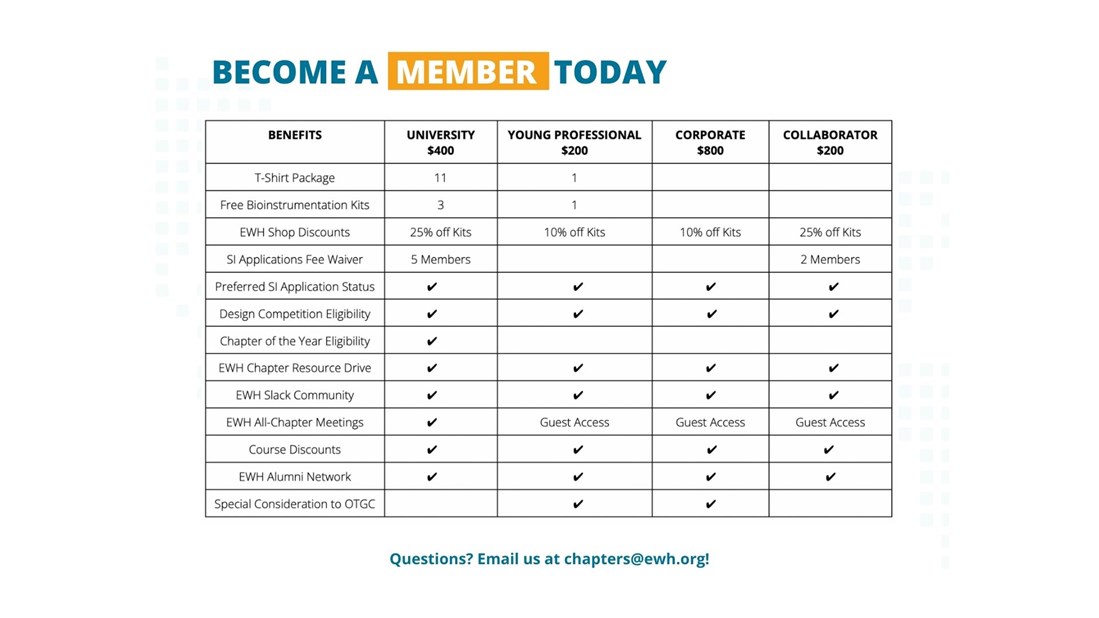 Quick Links to Chapter Resources:
If You're Starting a Chapter:
Use or create an EWH Interest Form and send to your network to find members. Share our Chapter Presentation with interested parties.
Find members and a faculty adviser. Appoint a President, Vice President, and Treasurer.
Have the Chapter Officers and the faculty adviser fill out the EWH Chapter Agreement (online form) and pay affiliation dues. Review the Chapter Guidelines and fill out the Chapter Roster.
Hold your first meeting. Discuss Chapter activities and institute by-laws. 
You're a Chapter now! Welcome to EWH! Once you've registered with EWH, we will share a Chapter Resource folder with you, with activity ideas, project guidance, and more.
If You're Renewing a Chapter:
If you ever need any guidance or assistance, or just want to share what your Chapter's been up to, please don't hesitate to reach out to us at chapters@ewh.org! We love hearing from you!