Overview
The RHIT Institute in the Dominican Republic is a three-week summer program open to students from Rose Hulman Institute of Technology. After completing a training course during the Spring semester, program participants are then placed in small groups to volunteer in public hospitals. The trip starts with a few days of orientation and Spanish lessons. Students then move to their hospital placement for the next two weeks, where they will assist with critical medical device repairs, translation of manuals, preventative maintenance, and other services. Experienced EWH staff are on the ground to supervise and assist the volunteer groups with technical repairs, translation, and any other issues. On the final weekend, students return for a conference where groups present their accomplishments and experiences.
Spanish language experience is highly preferred, but not required. No experience with medical device repair is required -- students will learn this in the Spring training course.
Rose Hulman students apply to the program directly through their school. To learn more contact Dr. Deborah Walter in the ECE department. 
Once accepted into the program, participants are required to create a profile at www.ewh.org/dashboard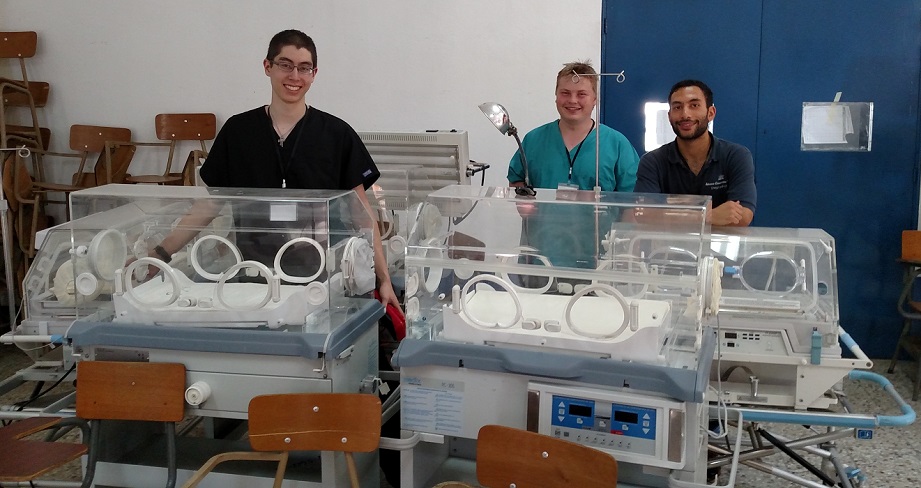 2020 RHIT Dominican Republic Schedule
August 9, 2020 - August 30, 2020
ARRIVAL: August 9
Arrive at Santiago de los Caballeros Airport by 5 pm
Transport provided to meet host families.
ORIENTATION: August 10-12
HOSPITAL WORK: August 13 - 28
FINAL CONFERENCE: August 29
DEPARTURE: August 30
Transportation back to Santiago de los Caballeros Airport.