High School Design Competition 2023
---
Designing Solutions to Global Health Problems | March - May 2023
Registrations for this program are now closed.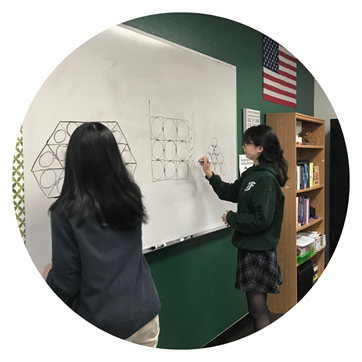 Join EWH for an exciting biomedical engineering challenge!
In 2022 EWH hosted our first-ever design competition for high school students, modeled on our successful college design competition, open to high school students around the world. 
The 2023 High School Design Competition will take place from March - May 2023. 
During this two-month self-led project, you'll learn about low-resource engineering and work to develop solutions to improve healthcare delivery around the world.
Students can enter individually or in groups of up to 6. This design competition will focus on low-resource design and engineering for healthcare in an international setting. Over the course of the program, students will have opportunities to hear from experts in the field via online sessions, learn about how to tailor design to low-resource settings, and develop a solution to their selected challenge. Students will receive all information and resources for this self-lead project via a Google Classroom portal. This includes existing challenge options, though students are also encouraged to think of additional challenge ideas.
At the end of the program, students will submit a 3-5 minute video presentation outlining their solution. Winners will receive cash prizes! Only one prize per entry.
Live attendance at info sessions is encouraged but optional and will be recorded for easy access. 
Dates: March 1 - May 31 2023
March 1: Portal opens

March 15: Introductory Webinar takes place

March 31: Deadline to register and to select an approved project

April 26: Deadline to submit a written proposal draft for feedback, second info session takes place 

May 10: Q&A with EWH Staff

May 31: Final Video Submissions due

June: Winners Announced!
Criteria: Must be a high school student. Groups of up to 6 students are allowed.
Entry Fee: $20 USD per student (Fee waiver may be available upon request)
Registration is open! To register, pay the entry fee below and fill out an application form. You will need permission from an adult guardian.
If you have any questions, please email us at info@ewh.org!  
Watch a recording of a 2022 info session with EWH staff here. Find a summary of last year's competition in this blog post. 
---
Pay HSDC Registration Fee

---
Support for this program is generously provided by:
---