In 2014, Engineering World Heath started our fifth BMET Training program in Lagos, Nigeria! Through collaboration with the GE Foundation, the Nigerian Federal Ministry of Heath, and Lagos University Teaching Hospital (LUTH), the program began with 19 students enrolled at LUTH. EWH has already created a functional, well-stocked training workshop, and a full hospital BMET Center of Excellence (CoE) will be completed by the end of 2016. 
As with EWH's other BMET programs, the goal of the collaboration is to ensure the sustainability of biomedical engineering training in the region. With funding from the GE Foundation, EWH provides curriculum, instructors, specific medical equipment, and specialized test devices for teaching purposes. Once courses are well-established, EWH begins training the trainers so that Nigerian BMETs and faculty at LUTH are prepared to continue the program and train future classes independently. 
As the CoE at LUTH is created, students will learn to organize and arrange a professional workshop, how to equip the workshop with the necessary tools and test equipment (including integrating maintenance management programs), and how to manage the center, its supplies, and ongoing function. 
EWH uses best practices to create a well-organized and well-equipped workshop that runs independently and serves as a benchmark example and clinical training location for other hospital's biomedical workshops in the country.  
EWH Chief Operating Officer Ed Hutton says Nigeria is a huge and populous country in need of better healthcare, partly due to challenges with technology. Training more BMETs to address some of these challenges will help healthcare workers better serve their patients.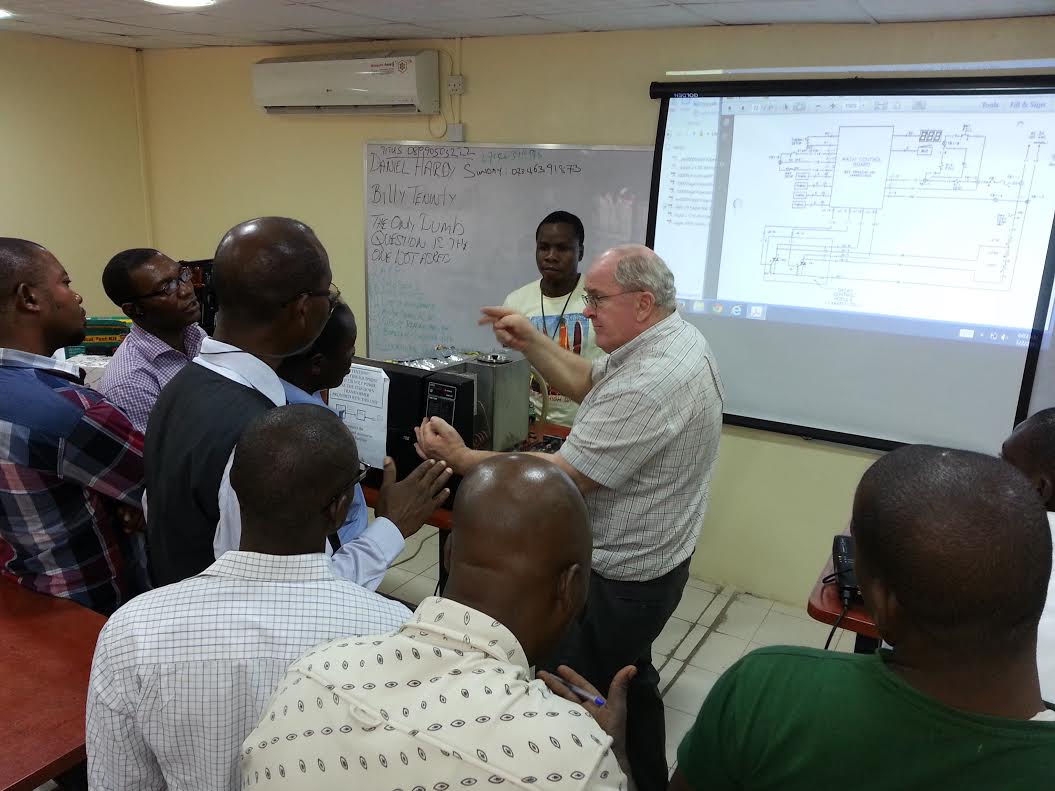 EWH instructor Billy Teninty teaches Nigerian students about sterilizers.