Engineering World Health received funding from the GE Foundation in summer 2010 to bring a continuing education program for biomedical equipment technicians (BMET) to Honduras. This EWH program is unique among training programs for developing world BMETs in that it focuses on enhancing and updating skills for technicians who have already received some level of training and are currently practicing in the field. In the past two decades, training for BMETs in Honduras has been offered by Billy Teninty at International Aid (IA) from 2001 to 2009, and by Project HOPE from 1988 to 1996. These two programs have prepared over 100 technicians in Honduras with training in medical equipment repair, including 91 graduates of the IA program.
EWH training courses began in Tegucigalpa in November 2010 with partnership from Instituto Nacional de Formacion Profesional (INFOP), the national vocational training institute of Honduras. In addition to the core training topic of hands-on repair and maintenance of biomedical equipment, the training includes classes on electronics, computer skills, professional development, and healthcare technology management (HTM). The course schedule runs in the afternoons, evenings, and weekends, to allow practicing technicians the opportunity to work in the mornings at their current jobs.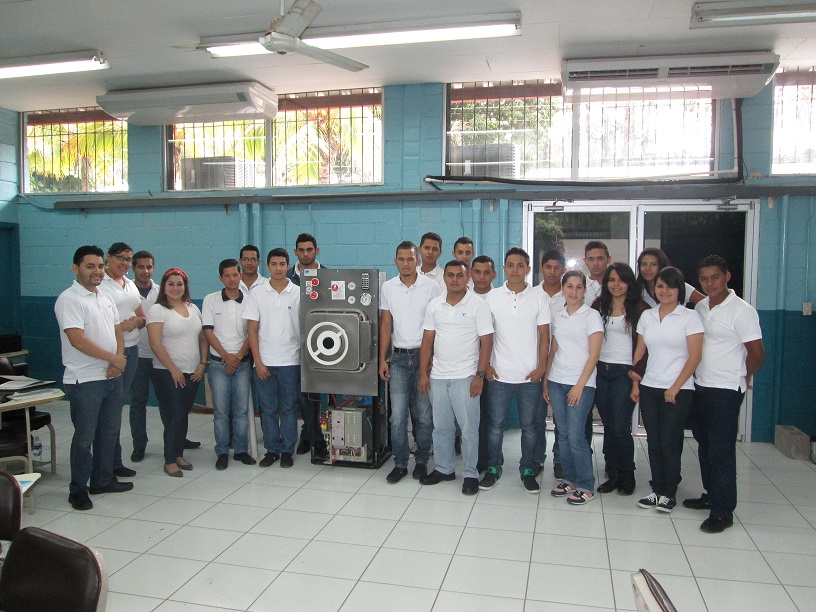 GE has made donations of sophisticated, state-of-the-art machines in Honduras, and technicians need updated knowledge to support the advanced technology being installed by GE and other equipment manufacturers. Based on interviews with BMETs on an assessment trip in summer 2010, EWH is developing new training models for these programs that can incorporate remote, online learning and support for technicians.
Planet NI joined EWH's efforts in 2012, and through a Planet NI initiative, equipped INFOP with a lab and curriculum for a two-year intensive BMET training program. The lab, equipped with the ELVIS II Prototyping Platform, provides hands-on experiences that enhance students' understanding of electronic and biomedical principles. Planet NI is an NI program that empowers engineers in emerging countries to achieve sustainable prosperity by providing increased access to technology.
There are four continuing education training sessions per year, each focusing on a different specialized type of medical equipment, such as x-ray, operating room equipment, sterilizers, ultrasound, and clinical laboratory equipment. This continuing education program enables the technicians to provide enhanced services for their hospitals, employers, or clients within the country. The first class of this continuing education program graduated in August 2013 with three years of intensive training.
In 2014, three INFOP faculty members completed their Training of Trainers requirements and began teaching the full course load for BMET Training. EWH transitioned the operation into the hands of INFOP as an accredited, sustainable program. We left Honduras in late 2014 as INFOP inducted a new class of 48 students, with more applicants waiting to be admitted to the program.
INFOP continues to graduate trained BMET students each year. Due to the success of the first collaboration, and to help ensure continued quality of the program, Planet NI and EWH are again teaming up to outfit an additional teaching laboratory at INFOP in early 2017.