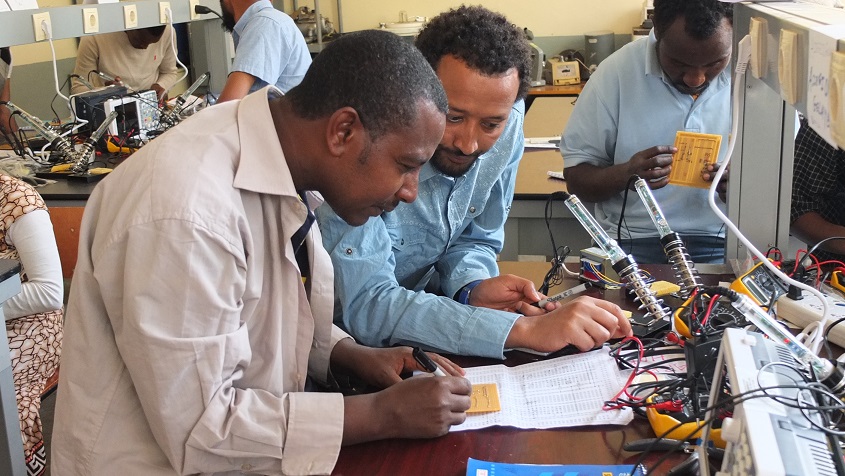 Although many people associate Ethiopia with famine and poverty, today the East African country has one of the fastest growing economies in the world, registering over 10% economic growth from 2004 through 2009 according to the IMF. As part of this rapid growth, the Ethiopian government has been working to improve the country's infrastructure, including urban housing, telecommunications, public transportation, and access to healthcare.
As part of this investment in the future, EWH has partnered with Ethiopia's Ministry of Health, the GE Foundation, AIHA, PEPFAR, and the Tegbareid Technical & Vocational Training College to train biomedical equipment technicians in the capital, Addis Ababa.
Experienced BMET instructors Libby Mills (who is also the Country Coordinator), Gunalan Dass, and Larry Wright began training in January 2016 with a cohort of 30 students with a range of experience. Some of the students currently work as BMETs in local hospitals and need more advanced training, while others are working to become future instructors of the program. To ensure students receive well-rounded training, EWH will combine lectures and lab work with group hospital visits and dedicated mentoring.