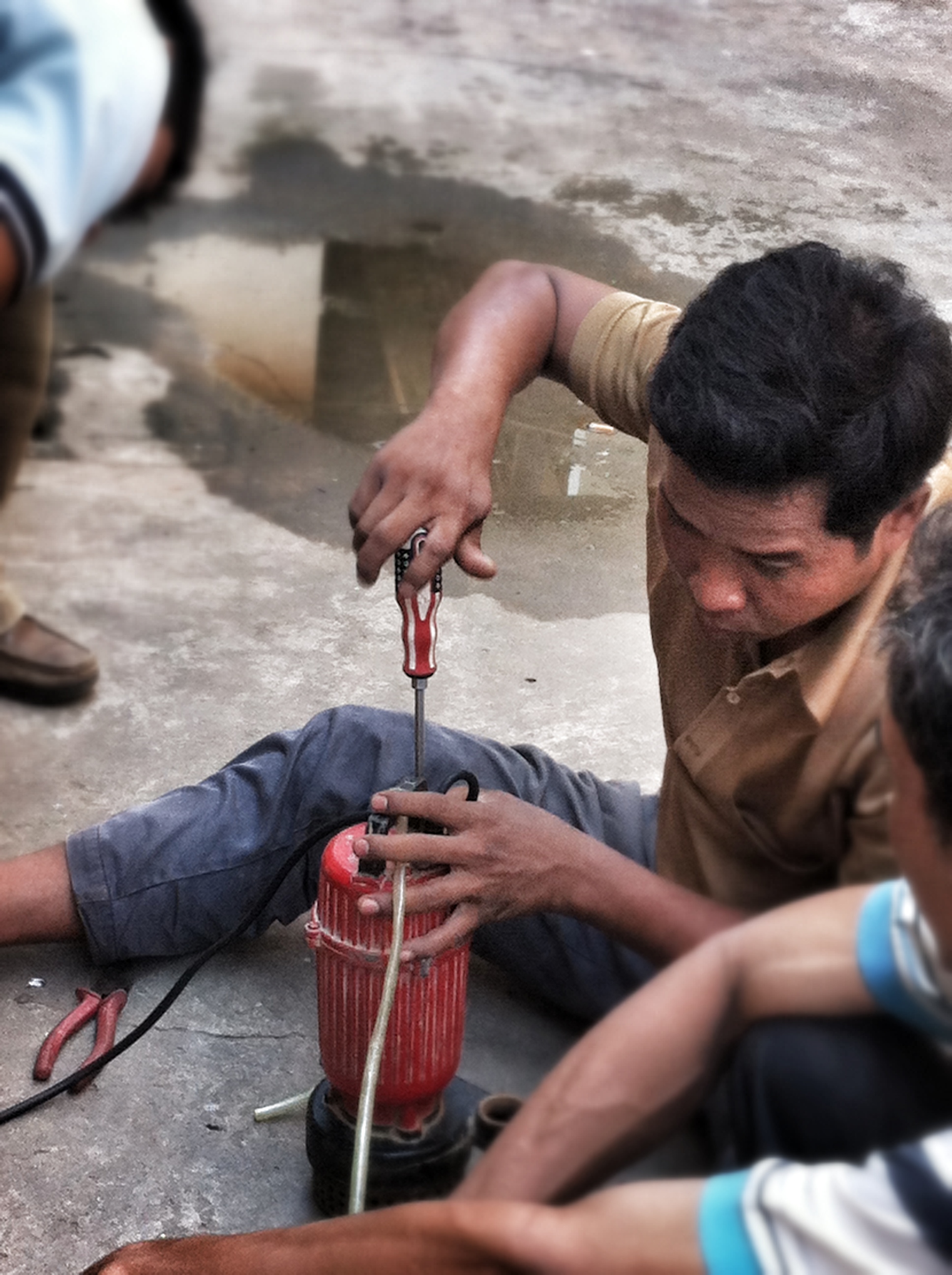 Cambodia is an amazing country with a complex and tragic history. Colonialism, decades of civil war, and genocide have left Cambodia with a severely debilitated base of human resources, lacking in expertise, education, and training. The country suffers a great deficit of senior tradesmen and technicians.
Consequently, much of the medical equipment in Cambodian hospitals is non-functional, abandoned without experienced technicians to service and maintain the technology that is available. In response to this problem, GE Foundation has partnered with Engineering World Health to develop and deliver a BMET training program in Cambodia as the next step in their partnership with the Cambodian Ministry of Health, the first step being a nationwide program of medical equipment donations.
In-country assessments began in 2011. The program strengthened and accelerated with the appointment of a Country Coordinator in mid-2012.
Our first intake of 11 students started the full BMET program in first quarter 2013. However, in response to the often low levels of schooling found among Cambodian hospital technicians, we have incorporated a unique element in the Cambodian program: a preparation course - four months of night classes in English, math and computers - prior to commencing the full BMET course. The preparation course is designed to ensure that students are able to fully engage, right from the first class, with the advanced and technical content of the full BMET course.
The six semester course is being delivered through the Faculty of Health and Science from our local educational partner, the University of Puthisastra. Each semester consists of intensive "trade school" style training sessions, encompassing both theory and practical elements, followed by periods of clinical placements at the home hospitals of the technicians.
In 2016, EWH transitioned our BMET Cambodia program to the University of Puthisastra. Ung Kunthear and Dhritiman Das, EWH's mentors and trainers in Cambodia, were both hired by the University of Puthisastra to continue their work with the BMET Training program. In September 2016, the first group of 10 students graduated with their Associate Bachelors in Biomedical Technology.
The University of Puthisastra discusses the BMET Training program: