116 University Students Graduate from the 2022 VEIC Exchange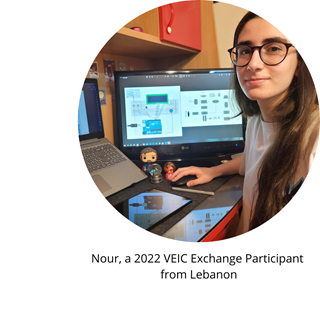 "For me, besides the technical experience, something that I really enjoyed was learning about other cultures… besides working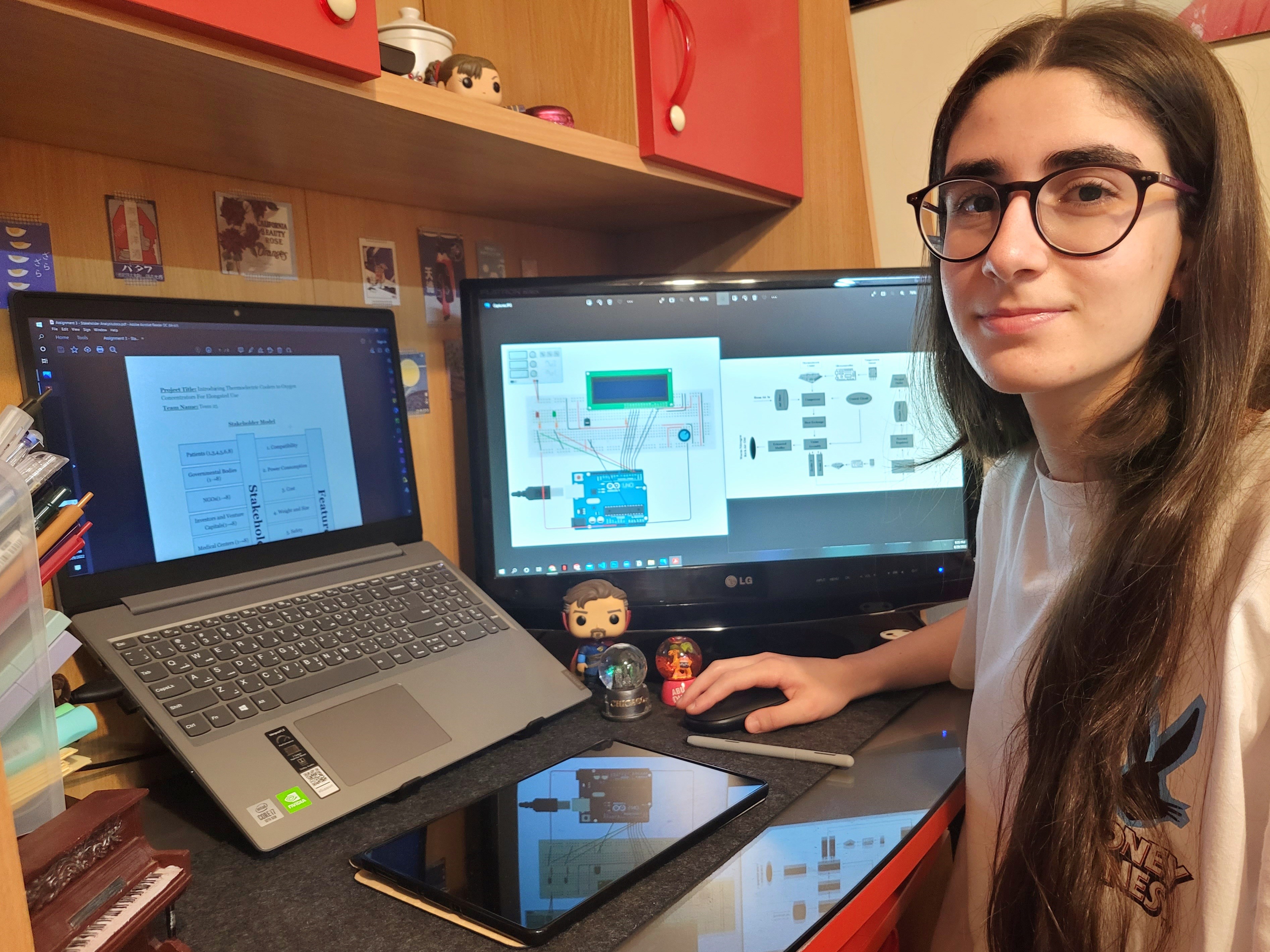 together, we would talk and tell each other about where we come from… knowing more about other cultures benefits me as a person and as a professional, because after all, this is an interconnected world." - Diana, 2021 VEIC Exchange Participant
In June 2020, Engineering World Health was awarded a Stevens Initiative Coronavirus Response Fund grant to implement a virtual engineering exchange program between undergraduate STEM students in the U.S. and Lebanon. What began as a response to the COVID-19 pandemic has become an important segment of EWH's programming; over two years later, over 400 high school and university students from the U.S., Lebanon, and Jordan have participated in different iterations of the Virtual Engineering, Innovation, and Cultural Exchange program supported by the Stevens Initiative at the Aspen Institute. 
This month, 116 university students graduated from our largest and final cohort of the VEIC Exchange. They spent six weeks working through the course focused on low-resource engineering design. Guided by experienced facilitators, teams of 4-5 students met twice per week and worked together to create innovative solutions to international healthcare challenges. 
During a typical session, students might review a case study of an existing medical device and explore the social, political, or cultural factors that went into its design. The next day, they might focus on creating a simulation or prototype for their own design, discussing the various needs that hospital staff have for the device in a specific region of the world. The program culminated in a final presentation of the projects, which included solutions such as a low-cost, reliable-energy oxygen concentrator for patients in particle-heavy environments.
Eva, a pharmacy student at Lebanese American University, worked with her team to design an innovative, cost-effective pharmaceutical wastewater management solution using agricultural waste from the citrus industry - a vital subsector of the agricultural industry in Lebanon. Their design would take agricultural byproducts and convert them into sustainable, low-cost adsorbents to remove toxic heavy metals from wastewater, reducing the cost of industrial waste disposal and impact on the environment.
About the VEIC Exchange, Eva said, "This was a phenomenal learning experience… I'm really thankful I got the opportunity to work with like-minded and motivated students!" Thanks to support from the Stevens Initiative foundational knowledge built throughout this program, EWH can continue to develop and host virtual programs as part of its offerings for high school and university students internationally. 
Learn more about our virtual programs here, and sign up for our bimonthly newsletter to receive announcement of upcoming virtual opportunities.